Already more than 1,000 households have chosen Enefit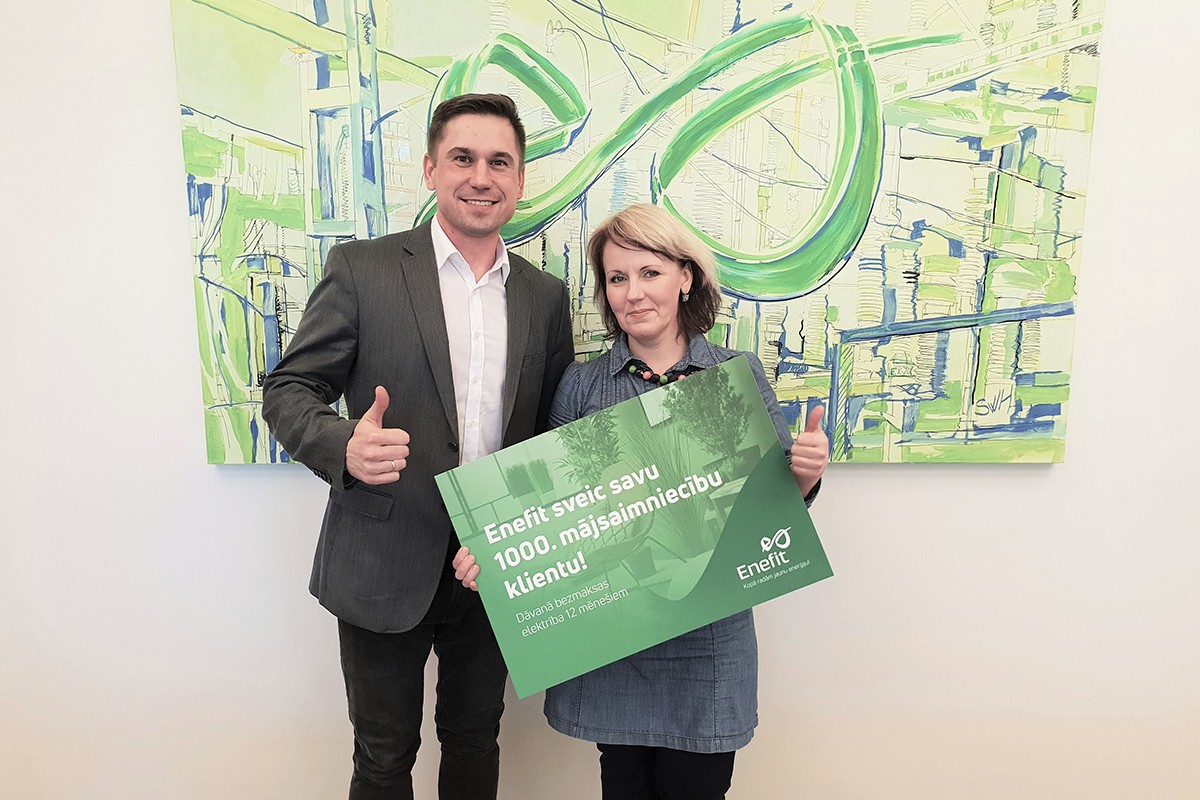 During the couple of weeks since the energy company Enefit started selling electricity to Latvian households, high interest in the offer from the company has enabled them to rapidly strengthen positions in this market segment. At the moment, Enefit already provides electricity to more than 1,200 households. High interest can be observed in the installation of solar panels, which can be explained by the ever-increasing popularity of green energy solutions.
Enefit has entered the household segment with two products, Dynamic and Fixed, to offer electricity at wholesale prices without any extra fee for each consumed kilowatt-hour. Almost three-quarters (73%) of clients have opted for a fixed electricity price, giving priority to stability while simultaneously keeping the possibility of changing the product at any time without any contractual penalty or any additional costs. It has been observed that new clients make active use of the digital self-service platform: every fourth client of Enefit in the household segment has applied for the service online. The services of Enefit are chosen equally by people living in apartments and private homes.
"We have ascertained that the Latvian electric energy market is active enough if the client has good choices. Along with the purchase of electric energy, our clients value the opportunity to choose various additional services. There is high interest in the installation of solar panels, and this confirms that consumers have modern and progressive thinking and are ready to generate their own environmentally friendly energy. Since entering the household market, interest in the installation of solar panels has been demonstrated by more than 70 households," says Mārtiņš Vancāns, the manager of the Enefit Household segment..
Enefit is the only trader that offers green energy for sale to households as well as solar panel solutions, insurance for electric appliances and insurance against unexpected electricity price increases. The mobile application of Enefit Latvija allows anyone to monitor their consumption, analyze it and manage connected services. Enefit will continue active work on the development of products targeted at households by introducing new technical services and energy efficiency solutions and, further, developing an offer for purchase of natural gas. In the long term, Enefit plans to serve 10% of all Latvian households.