Enefit's sold energy volume increased last year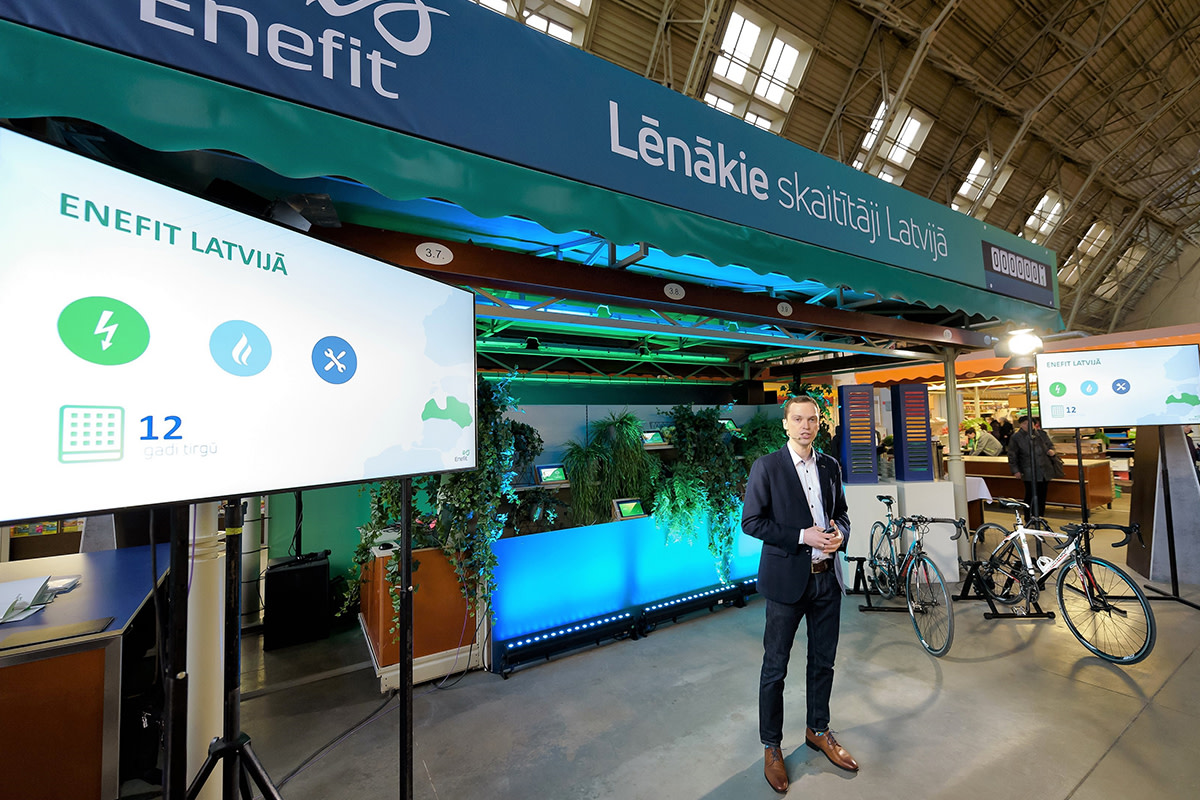 Enefit, the second largest energy trader in Latvia, has continued its growth in 2018 by expanding its customer portfolio and increasing the volume of energy sold by 15%. The development of the company was primarily determined by the successful offering of energy efficiency solutions as well as active operation in the newly opened natural gas market. Entry into the Swedish and Finnish household electricity market in the spring of last year, in turn, has created a stable platform for acquiring the Latvian household market.
The volume of energy sold by Enefit in Latvia last year grew by 15% to reach 1501 GWh. Due to increasing sales volumes and the leap in the wholesale price of electricity, company turnover has grown by almost one-third to reach 59.7 million euros. In the meantime, most clients have purchased long-term fixed-price contracts, and this has created a situation where, due to the drastic price increase in 2018, the price of delivering energy for these clients has exceeded the price fixed in the contracts. Consequently, the company has operated with a loss of 2 million euros for the year. At the same time, growth of the customer portfolio and the widening of the range of services offered are continuing, and this has enabled Enefit to end 2018 with 2,563 clients, serving them at approximately 17,000 connection points throughout Latvia.
"The last year has been a substantial challenge for every electric energy trader in the Baltic Region, as it served to verify the stability of traders and their ability to manage price fluctuation risks. At the same time, it clearly showed the distribution of risks among all market players, where the greatest winners of the year were the clients with fixed-price contracts. The positive effect was active demand for energy efficiency solutions to make up for the additional expenditure created by the price increase. Thus, our strategy of developing an energy efficiency product line provided a good result to help companies modernize their energy handling facilities. We have implemented twenty energy efficiency projects during the first year since the introduction of the new services and expect to triple this volume this year. Energy efficiency remains a major cornerstone in the development this year as well," explains Jānis Bethers, the Board Chair of Enefit.
This year, Enefit is mainly focused on acquiring the Latvian household market. Enefit presented its offering in early March by launching simple products that offer more favorable purchase of electricity with no trader markup for volume consumed. Consumers are also offered a convenient digital self-service platform and new solutions for the use of renewable energy resources in their households.
A long-term goal of Enefit is to achieve a 10% share in the domestic market and to strengthen its positions as the second largest energy trader in the business segment. As pointed out by Jānis Bethers, several development steps are to be taken on the way to this: "The current operational plan includes continuing the advancement of various technical solutions which may widen the customer understanding of cooperation with their energy trader. We are willing to provide new opportunities for each consumer to help improve their energy efficiency and use renewable energy resources more efficiently. Interest of customers in this area is increasing constantly, and it is interesting that households were the first to make use of our offer for installing solar panels on their properties. Therefore, I do believe that, in 2019, we shall be able to provide a considerable input in the activation of the electric energy market in the business and the household sectors."