Charging electric cars
Enefit VOLT - Charge your electric car easily and conveniently anywhere
Electric car for a greener future
Electric cars make a significant contribution to making the environment and the air we breathe every day cleaner. The daily and tangible impact of smart electricity transport on people will be in cleaner city air and lower transportation costs. For society, this means a natural and comfortable but irreversible move towards carbon neutrality.
---
Charging at home - the most suitable charging solution for you
While driving an electric car is easy and enjoyable, selecting a charger and doing electrical work is not always as pleasant. We help you make complicated things simple – from selecting a charger to installing it. Get started and see yourself!
Choose the most suitable charger
Expertise and offer of the most suitable solution 
Virtual assistant or energy expert consultation to find the best individual solution
Green electricity to charge your car
Choose Enefit and use renewable energy to charge your car for 10 years at wholesale market price!
Fast, high-quality and safe installation of chargers
We provide charging devices and their installation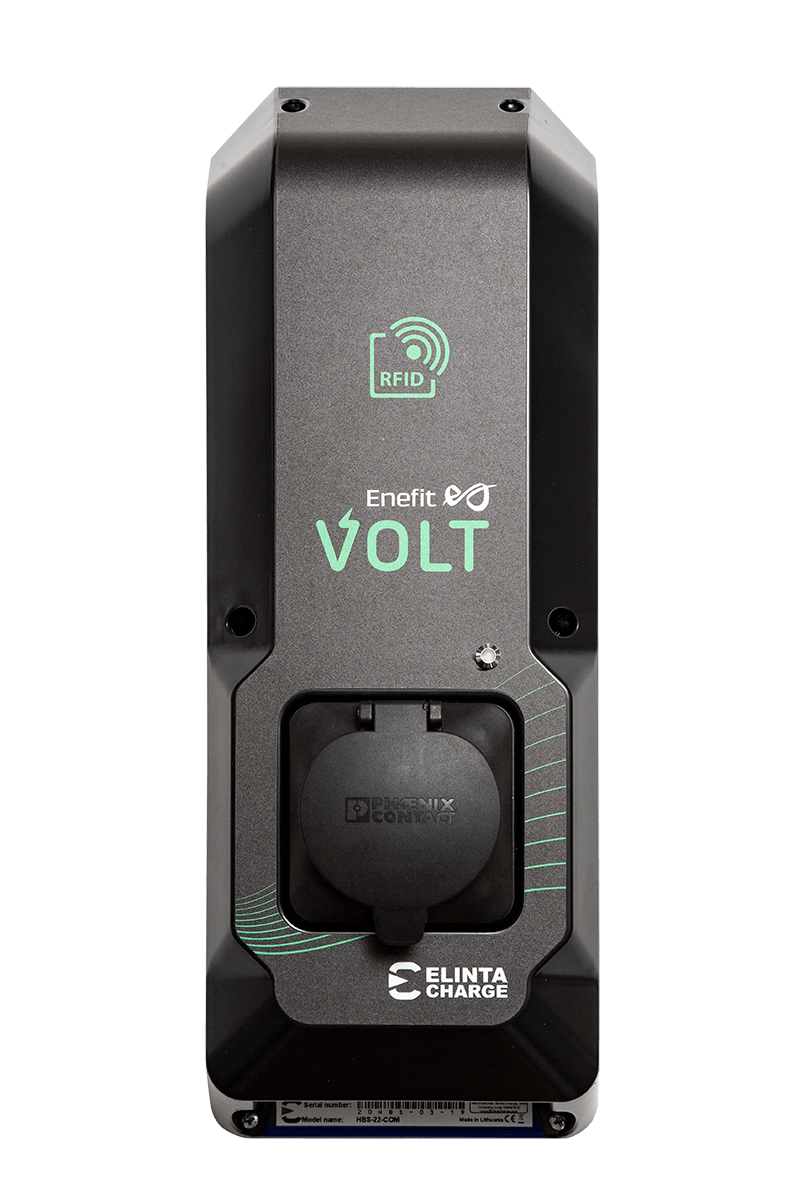 Elinta HomeBox Slim
Phases and voltage
single-phase, 230 V
Current intensity
up to 32A
Price starting from
939,00 €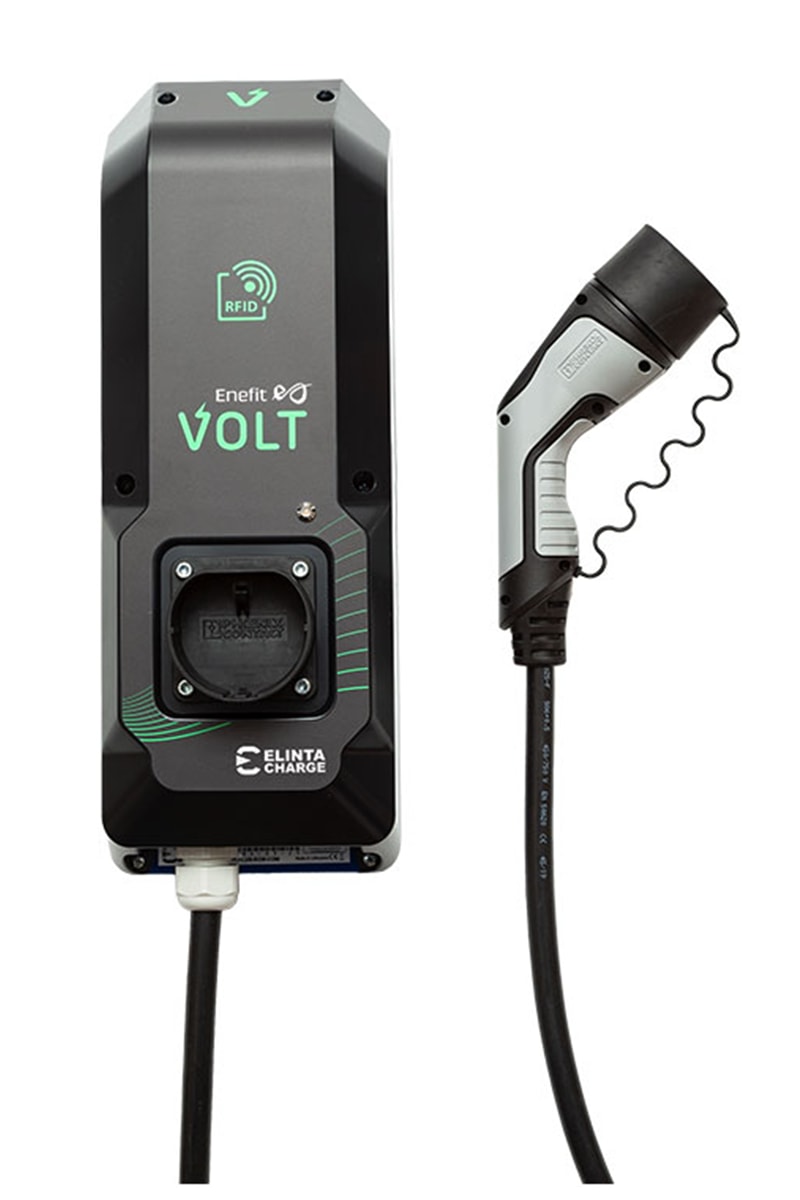 Elinta HomeBox Slim Plus
Phases and voltage
single-phase, 230 V
Current intensity
up to 32A
Price starting from
1 099,00 €
Type 2 / Type 2 charging cable
For charging an electric car with a type 2 charging socket
Maximum charging power
up to 22 kW
Type 1 / Type 2 charging cable
For charging electric cars with a type 1 charging socket
Maximum charging power
up to 7,4 kW
Accessories that can only be purchased with a charger
---
---
The offer is indicative. Make an inquiry and we will contact you within 2 business days.
Make an inquiry
---
Fill the application and we will contact you!
The input information provided by you with the charger recommendation is saved and added to the request automatically.
---
Five steps towards your own home charger
---
---
Find your charger
Use the charger selection assistant to find the perfect charger and send us your inquiry.
Price quote
We will contact you within two business days, specify the details of the offer, and send a price quote.
It's a deal
After confirming the offer, we will send an invoice, after payment we will agree on the installation.
Installation
Our highly qualified specialists will install the charger at a suitable time for you.
Start charging
Enjoy the convenient home charging of your electric car. We will soon add the possibility to control the charging via an app.
---
Frequently Asked Questions
---
---
Additional information
The device is installed in the electrical switchboard of your household during the installation of the electric car charger, and its task is to monitor the current electricity consumption of your house in real time and direct all free unused power to the electric car charger so that the car can be charged as quickly and safely as possible.
We definitely recommend installing the device in those homes where the electricity consumption is already close to the limit, and therefore there is a risk that charging an electric car may blow the fuses due to overload.
NB! When ordering the device, it must be taken into account that due to the possible volume of additional work during installation, it may not fit under standard installation at fixed price, and therefore we will make a specified price offer for the installation.